Veterinary Services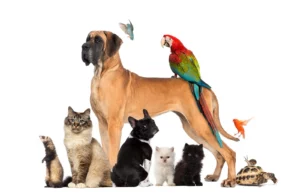 In addition to wellness care North Country Animal Hospital provides a broad spectrum of other services.
Emergency Services
Major injuries and illnesses can happen at any time.  Although we don't have round-the-clock staffing, we do have an after-hours option available to established clients.  When a voicemail message is left, the doctor on-call is notified and will assess the need for an emergency visit.  An urgent visit might be for:
Urinary blockage, most common in male cats
Lacerations that won't stop bleeding
Toxin ingestion
Broken bones
Trauma from being hit by a car
Surgical
Spays and neuters are the most common procedures we perform but there are many others we are able to do.  Tumor removal, dental cleaning, tooth extractions, and even full-body shaves on cats and small dogs are common here.  Some of the less common procedures are bladder stone removal, urethrostomy for urinary blockage, corrective eye surgery and anal gland removal.